A Kitchen Chuck Box
Camp | Michigan Deer Hunting | Tips and Techniques | Packing Lists | Recipes
Michigan Deer Hunting History | Deer Camp Photos | Photo Submission | Links |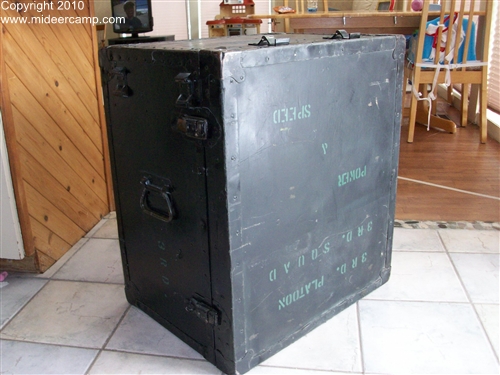 This is our Chuck Box. This used to be an old Army Field Desk. I was going to build a Chuck Box, but I remembered that I had this old Field Desk. With the Field Desk having drawers and having a small working table, this was a perfect item to be used as a Chuck Box.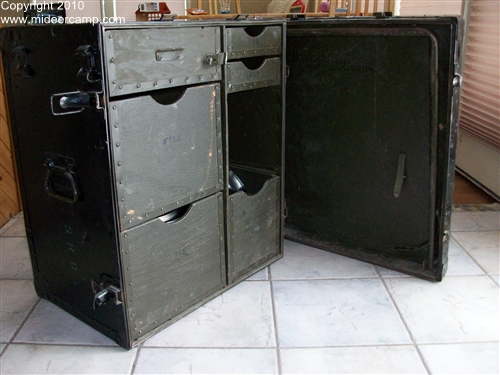 The Chuck box is wooden and is built like an old trunk with the metal sides, corners braces, and latches.
It is also heavy like an old truck weighing around 100 pounds.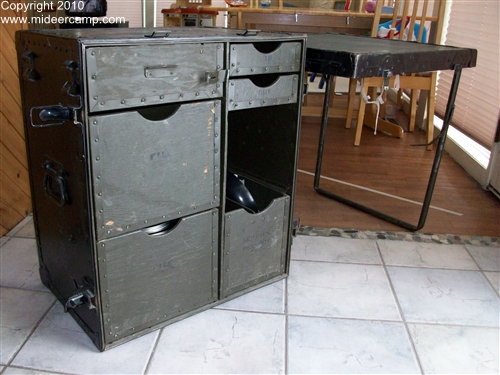 The end of the box comes off (as shown) and turns into a table.
One side of the table is connected to the box and the other is supported by it's legs.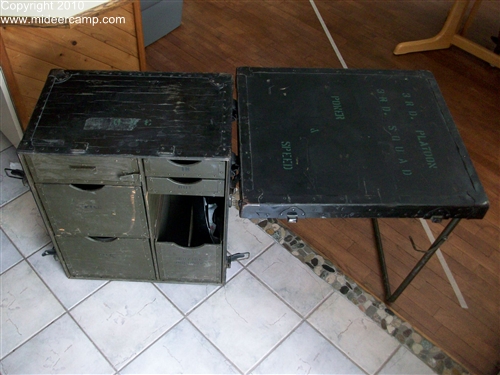 Instead of putting files into the desk, we put all our kitchen items.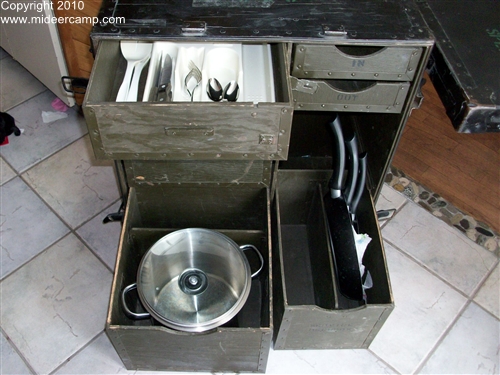 The top drawer has the silverware and kitchen utensils. The pans and stock pot are located in the bottom drawers.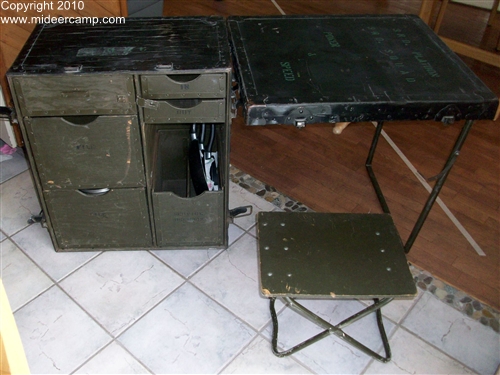 The Field Desk also came with a small stool.