On June 5, 2010 an EF1 tornado hit the Baroda Michigan area. The torndado hit Falak Farms tearing the roof off and knocking down a section of the barn. In the photos you can see the damage to the barn, trees in the yard, and debris scattered through out the field hundreds of yards from the farm.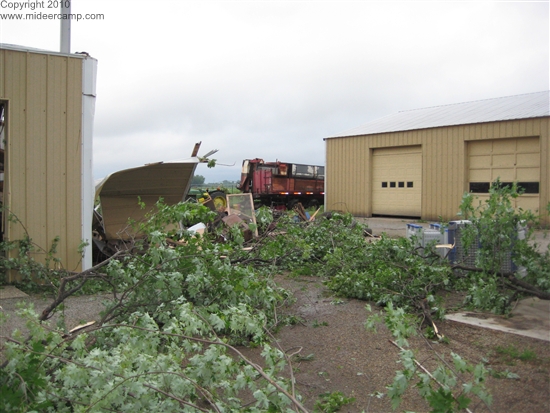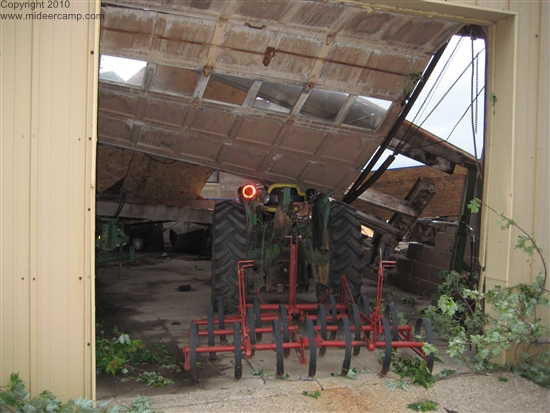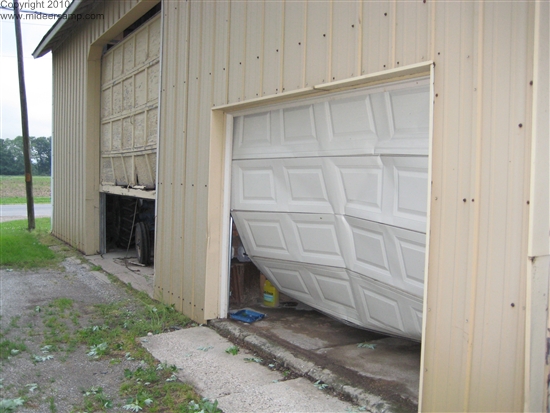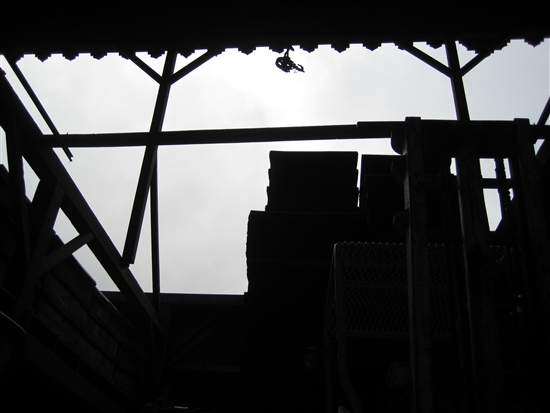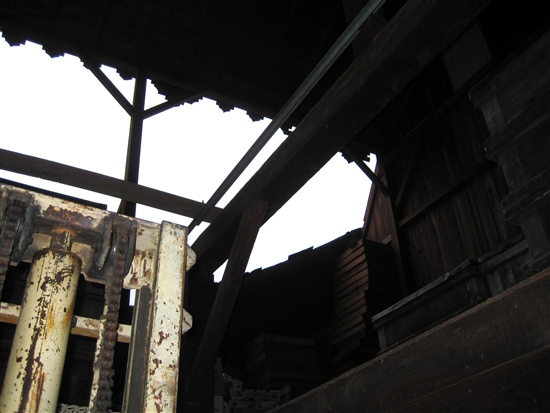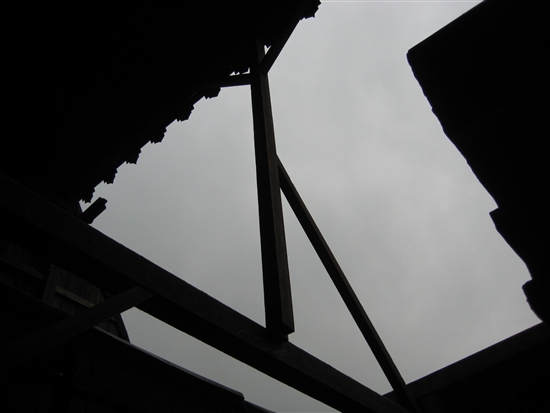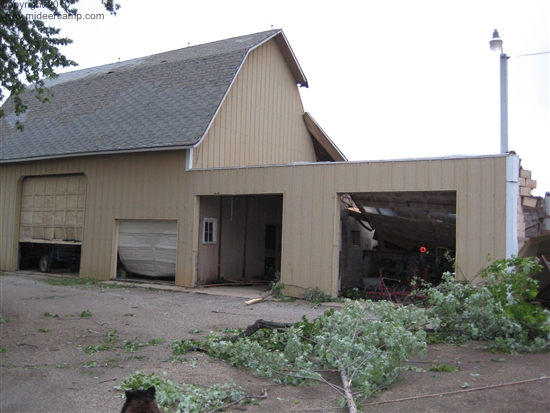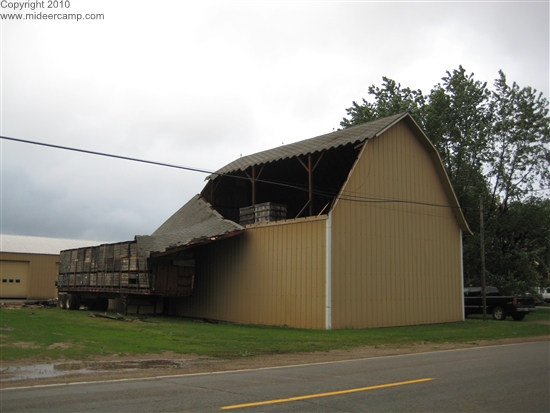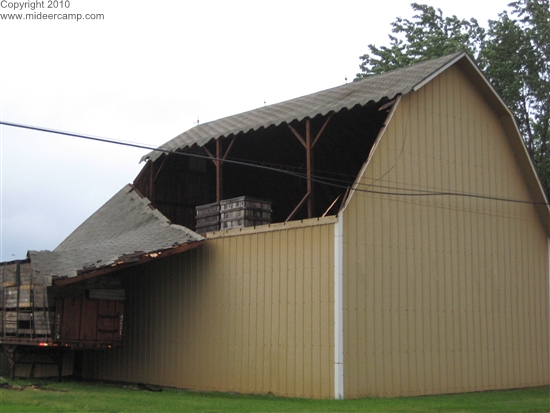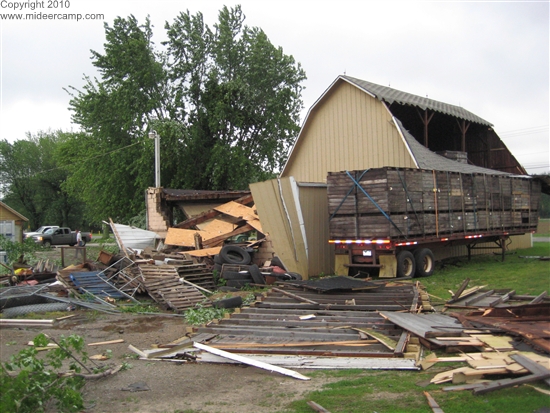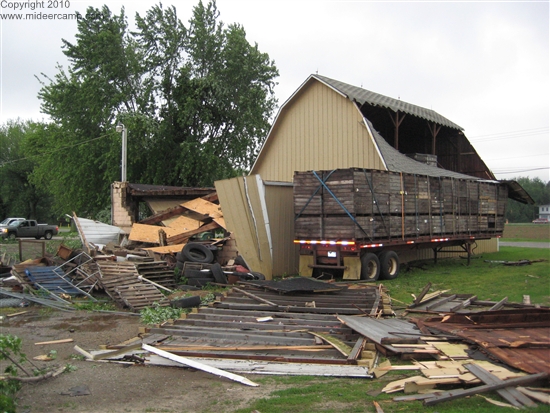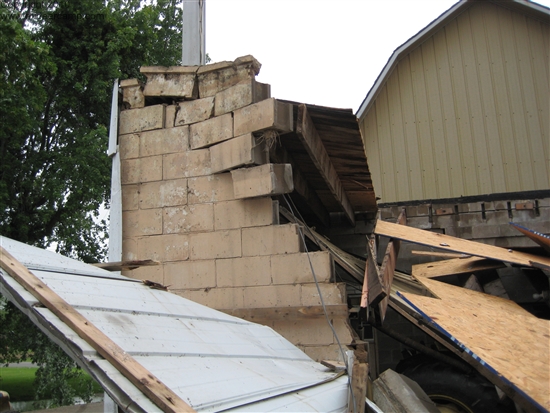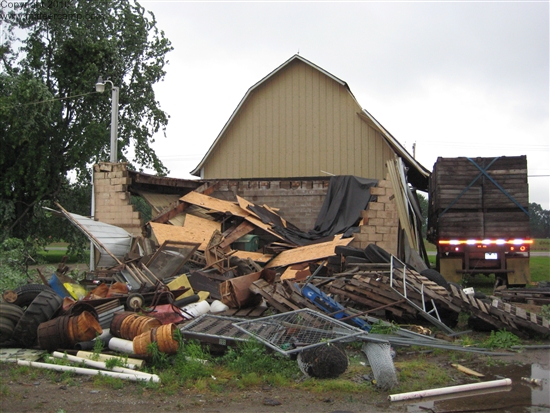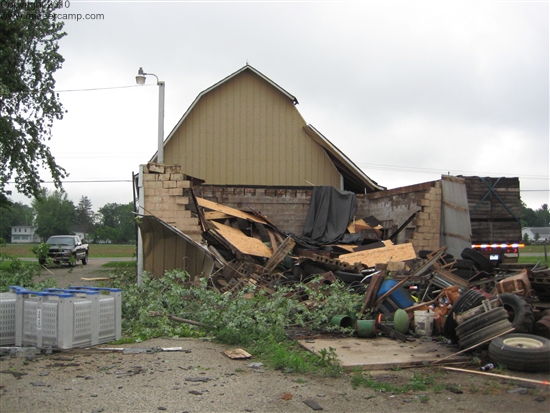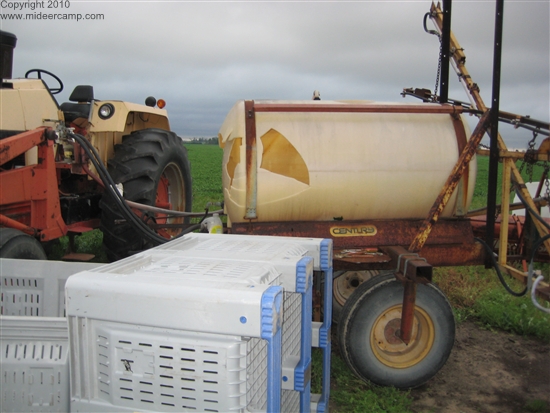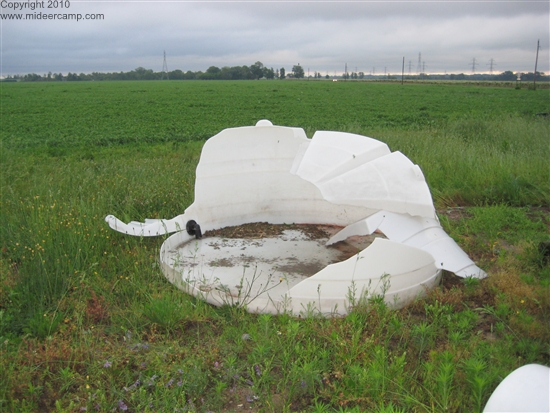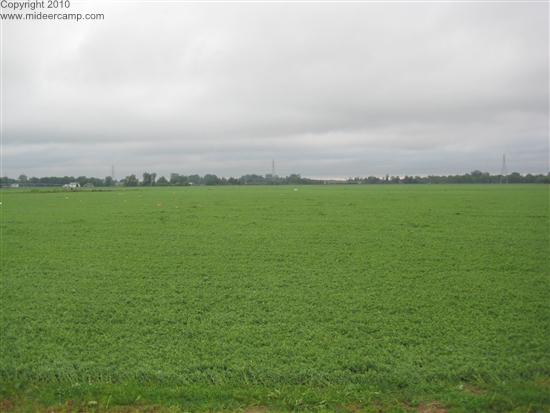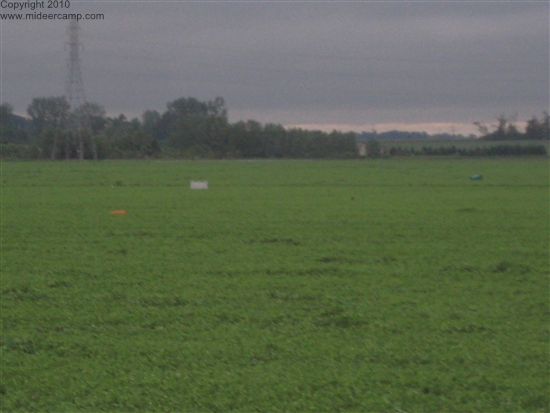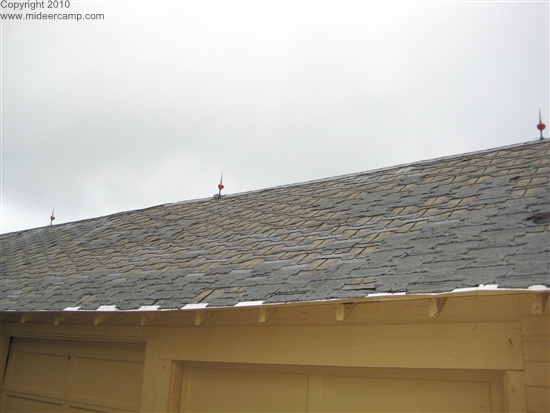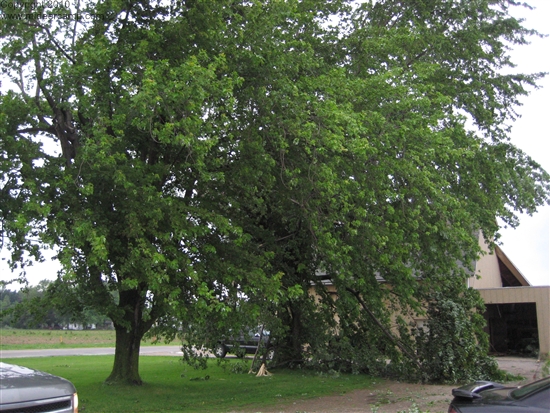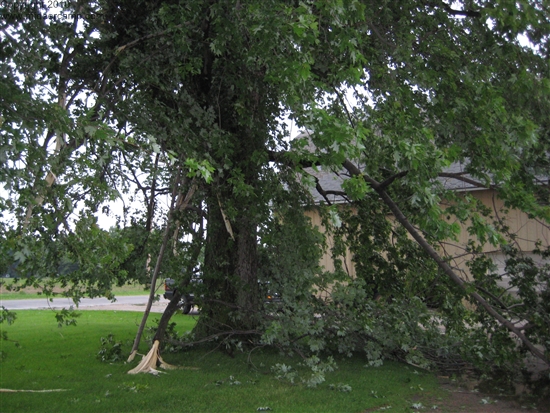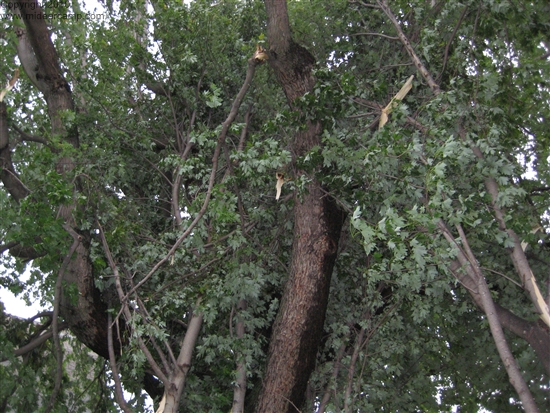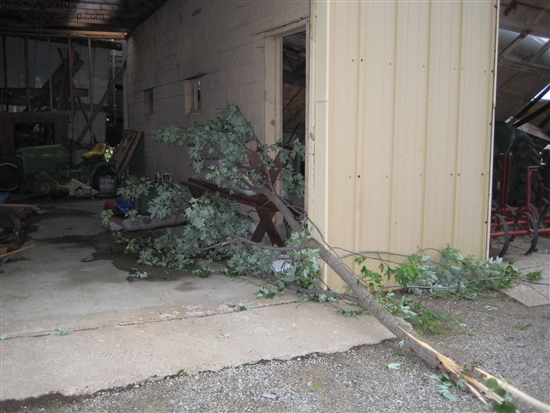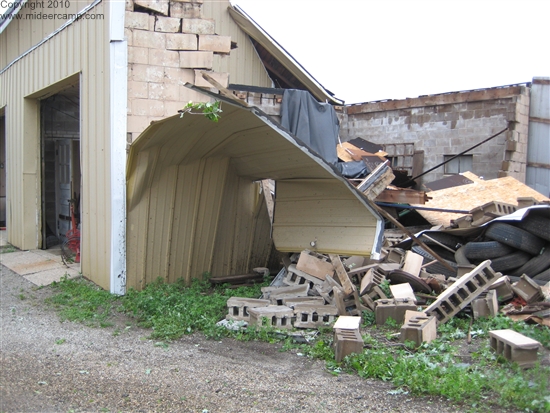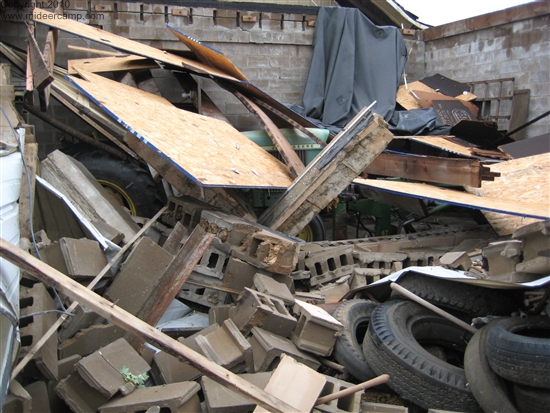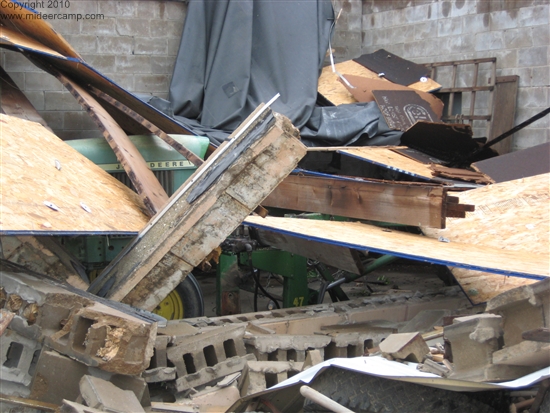 Barn Demolition on August 7, 2010
Chris and Jason used the forklift to tear down East Side of the Barn.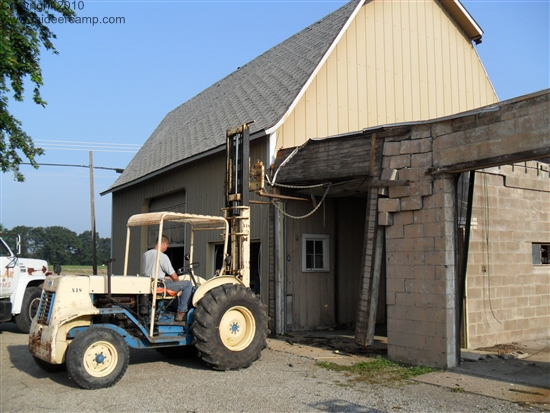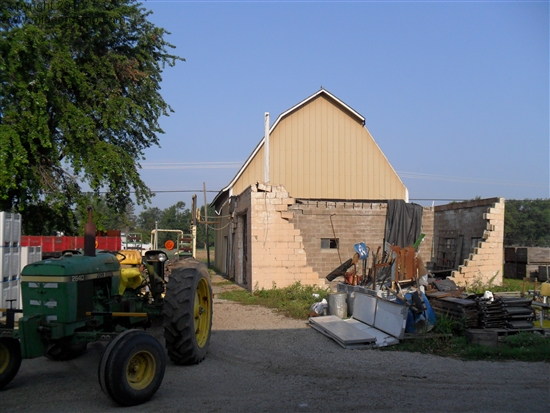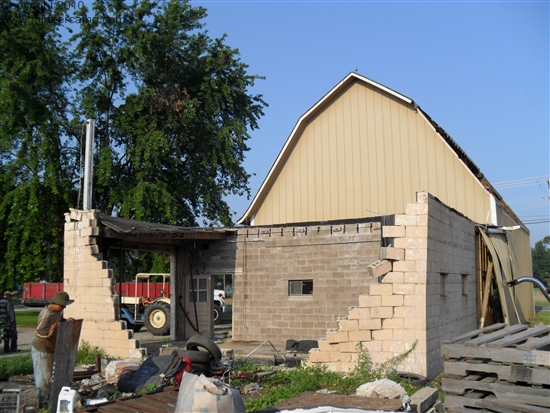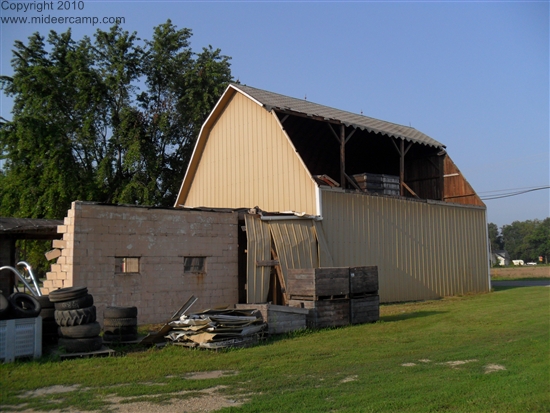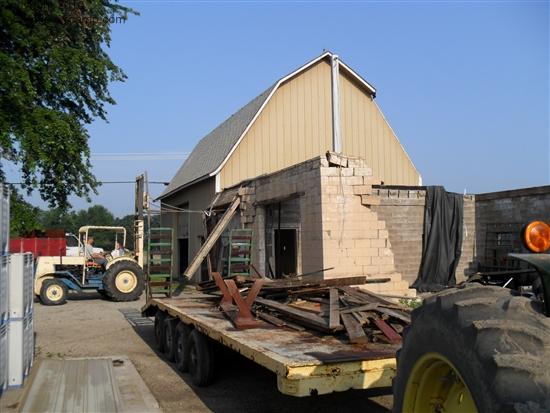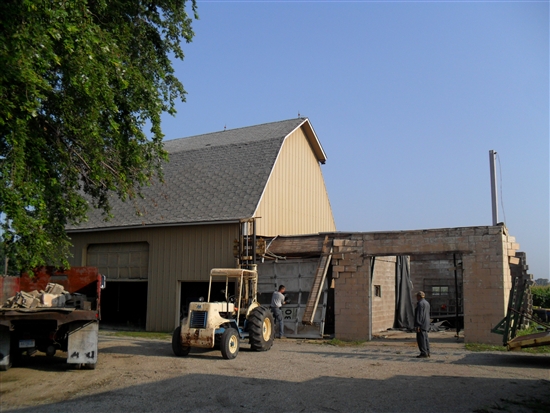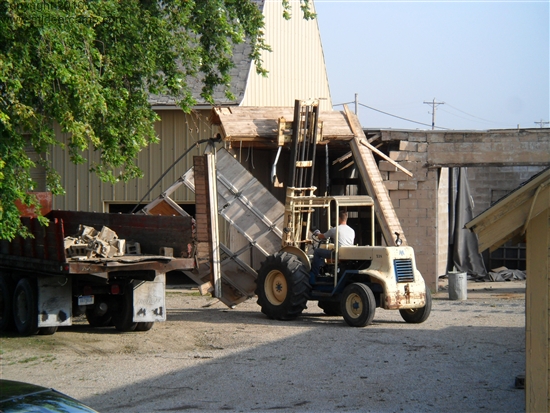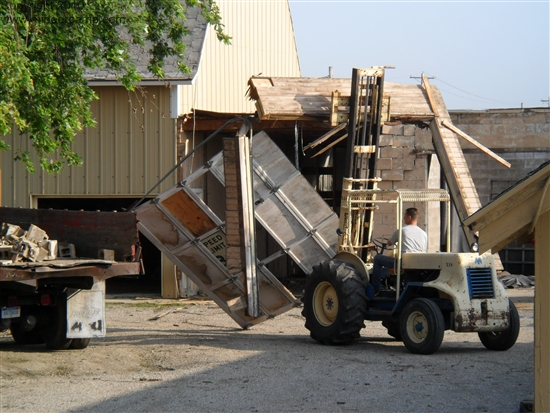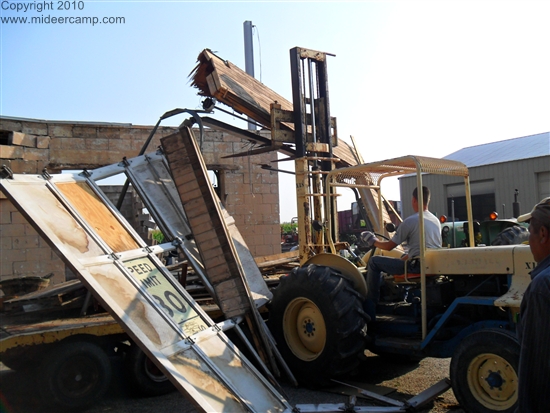 Barn Repaired on August 15, 2010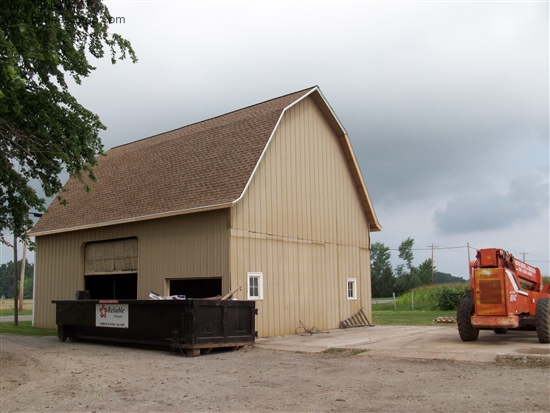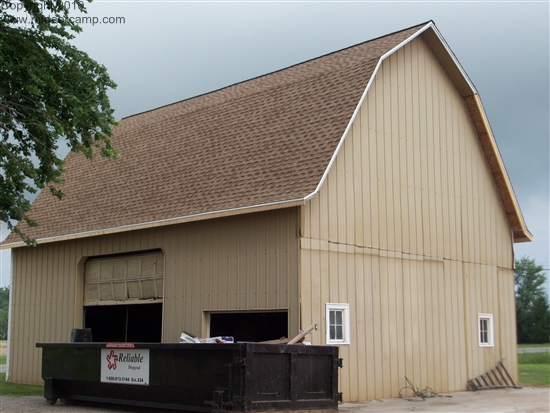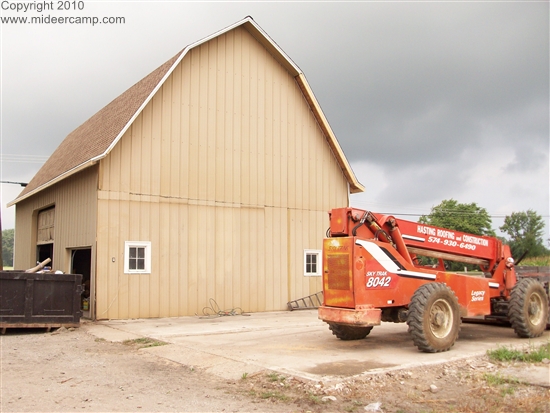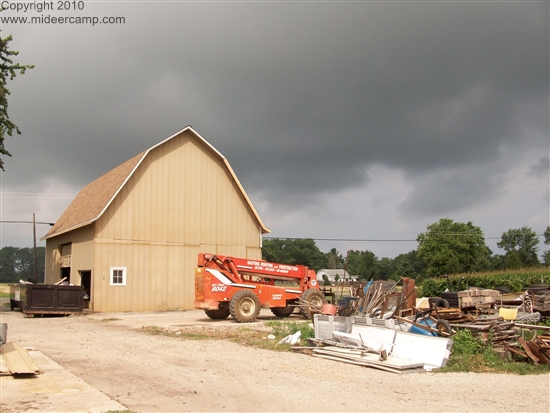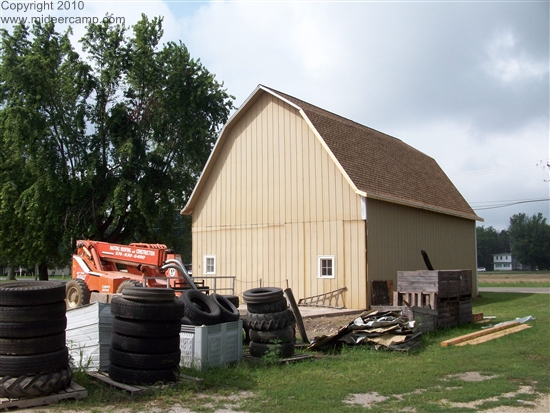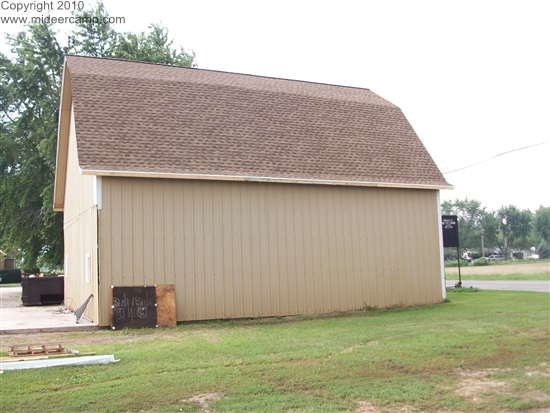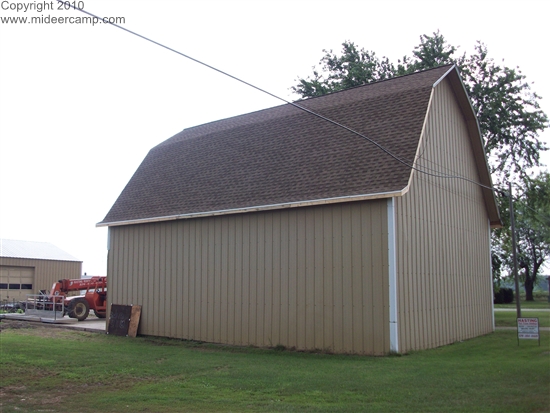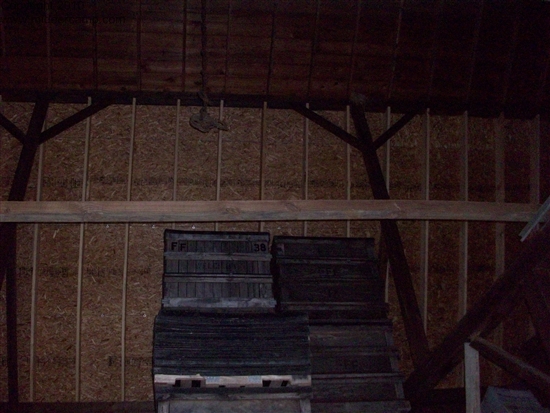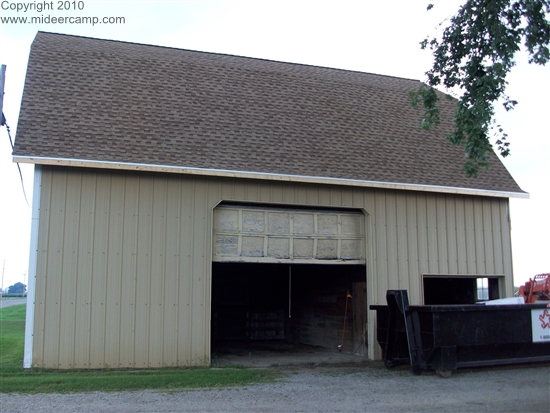 Camp